St. Michael's Grammar School
Cranbrook School Vicar's Centenary Building
The Roslyn Otzen Sports and Wellbeing Centre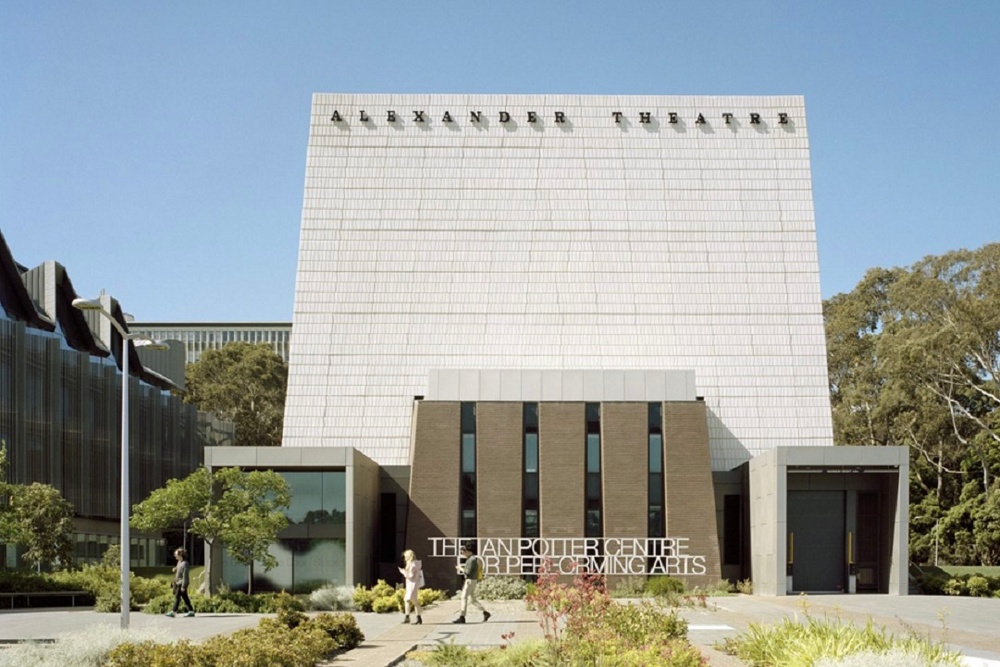 The Ian Potter Centre for Performing Arts, Monash University
Ian Potter Southbank Centre
Sydney Coliseum Theatre, West HQ
RMIT New Academic Street Studios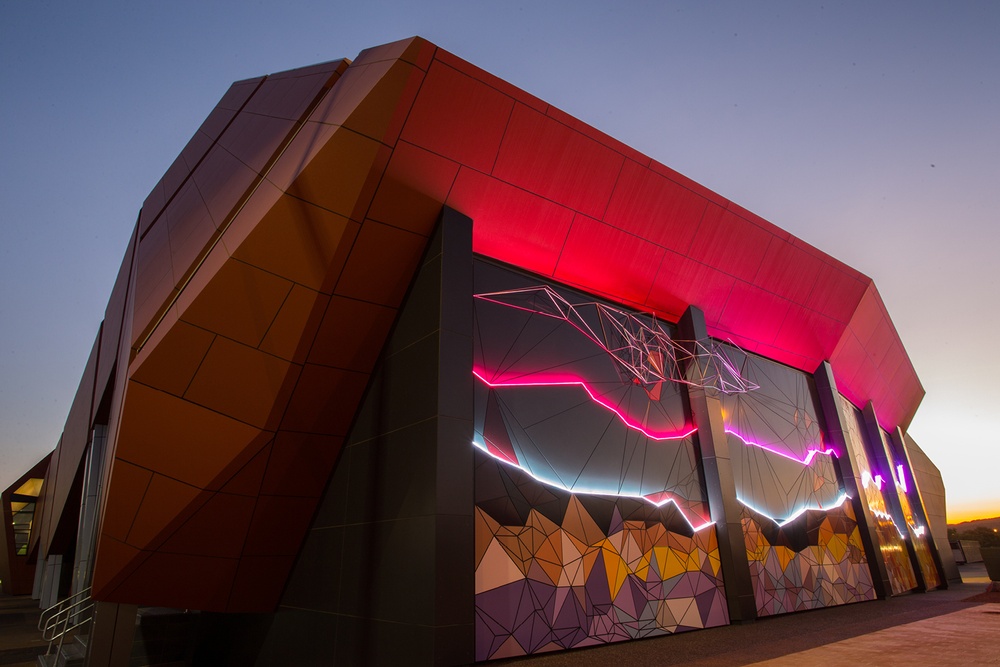 Red Earth Arts Centre
Jillian Broadbent Building
Sir John Monash Centre
Gold Coast Cultural Precinct (Home of The Arts)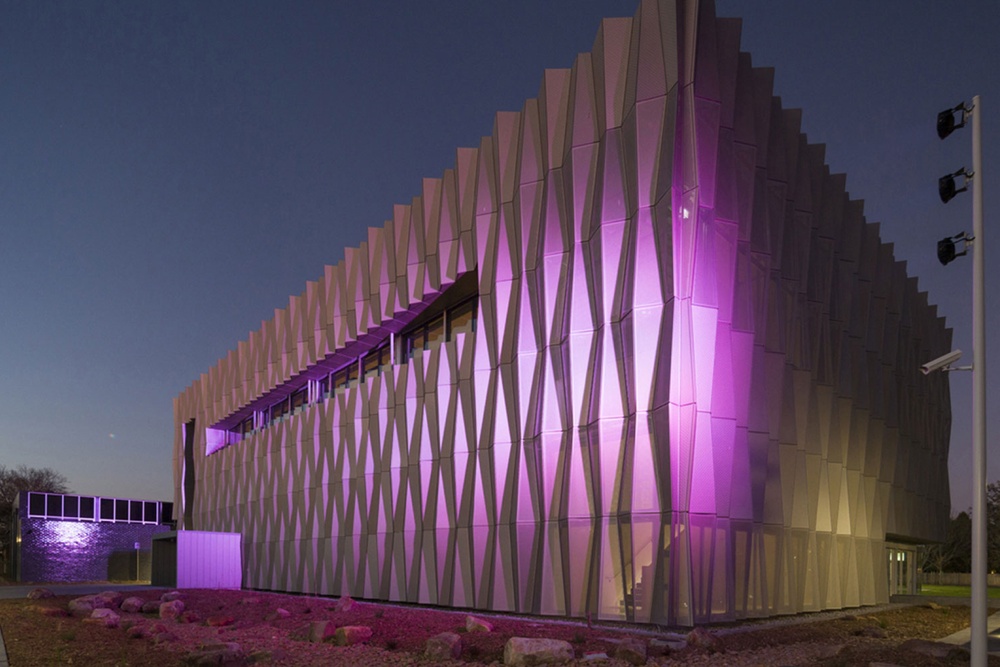 Geelong Grammar School of Performing Arts and Creative Design
Our completed projects are a testament to the passion that we bring to every performance space we work on.
Our consulting expertise spans a broad set of critical theatre design elements.
+ Client/Stakeholder consultation
+ Theatrical lighting infrastructure
+ Brief development
+ Lighting control system design
+ Venue planning
+ Production sound design
+ Stage & auditorium machinery design
+ Stage management systems design
+ Stage furnishings
+ Budgets
"At last someone's built a theatre and got it right"
Denis Walter — Performer
The Drum Theatre, Dandenong
Kate Kelly

—
Director & Theatre Consultantkate@entertech.com.au
Kate joined Entertech as a graduate of the Victorian College of the Arts in 2013 after winning the Denis Irving Award. Since joining she has dedicated her career to continuing the Entertech legacy of excellence in venue design. Taking end to end responsibility for each of her projects, Kate leads Studio Entertech's Education Theatre projects. Maintaining her connection to the theatre industry, Kate is an active lighting designer, technician and CAD designer.
Qualifications & Memberships:
Bachelor of Production, Victorian College of the Arts
AVIXA Certified Technology Specialists (CTS)
Micah Johnson

—
Managing Director & Theatre Consultantmicah@entertech.com.au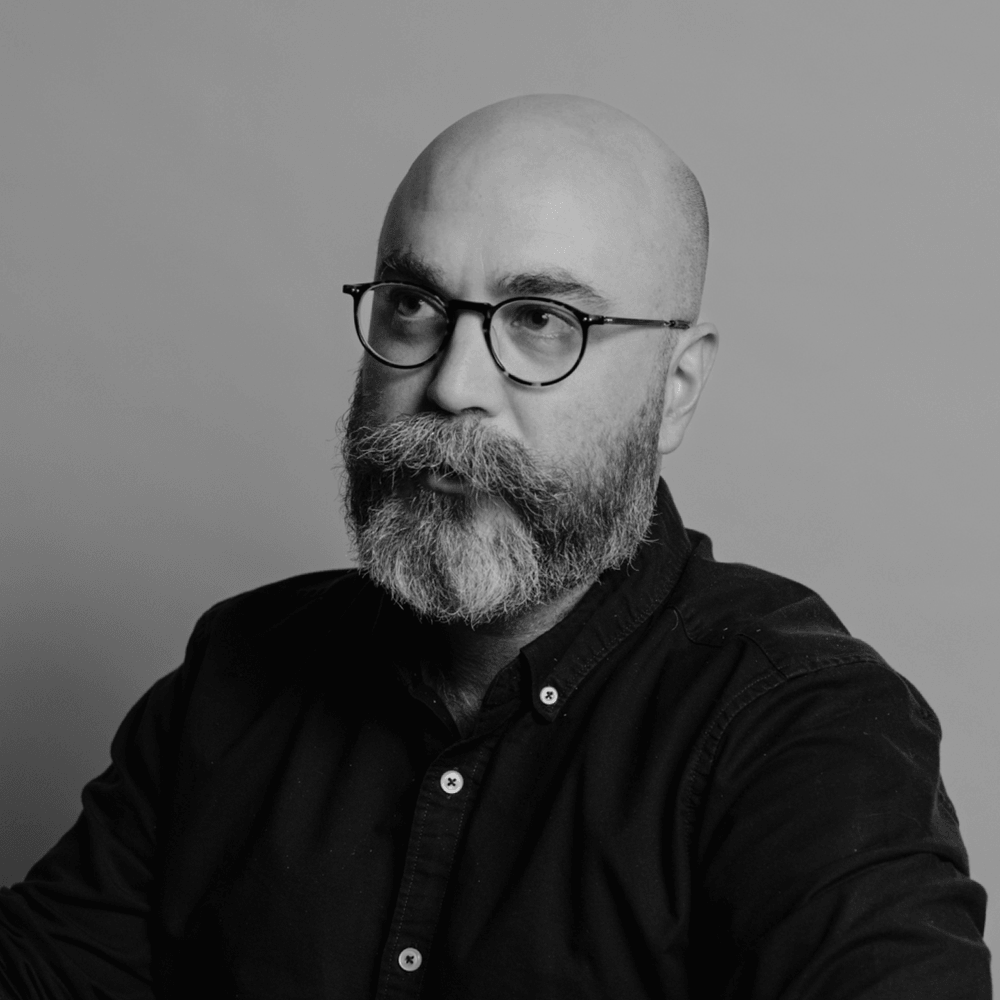 Micah Johnson is a theatre planner, design engineer and project manager with fifteen years' experience designing and implementing systems across the construction and performing arts industries. Micah uses his experience in construction and engineering to make theatrical spaces the best they can be for the people who work in them, and for the audience who come to experience their work.
Qualifications & Memberships:
Master of Project Management (Project Risk Management), University of Sydney, 2014
B. Mechatronic Engineering (Hons), B. Arts (Performance Studies), University of New South Wales, 2008
AVIXA Certified Technology Specialists (CTS)
Teresa Redrup

—
Administration Managerteri@entertech.com.au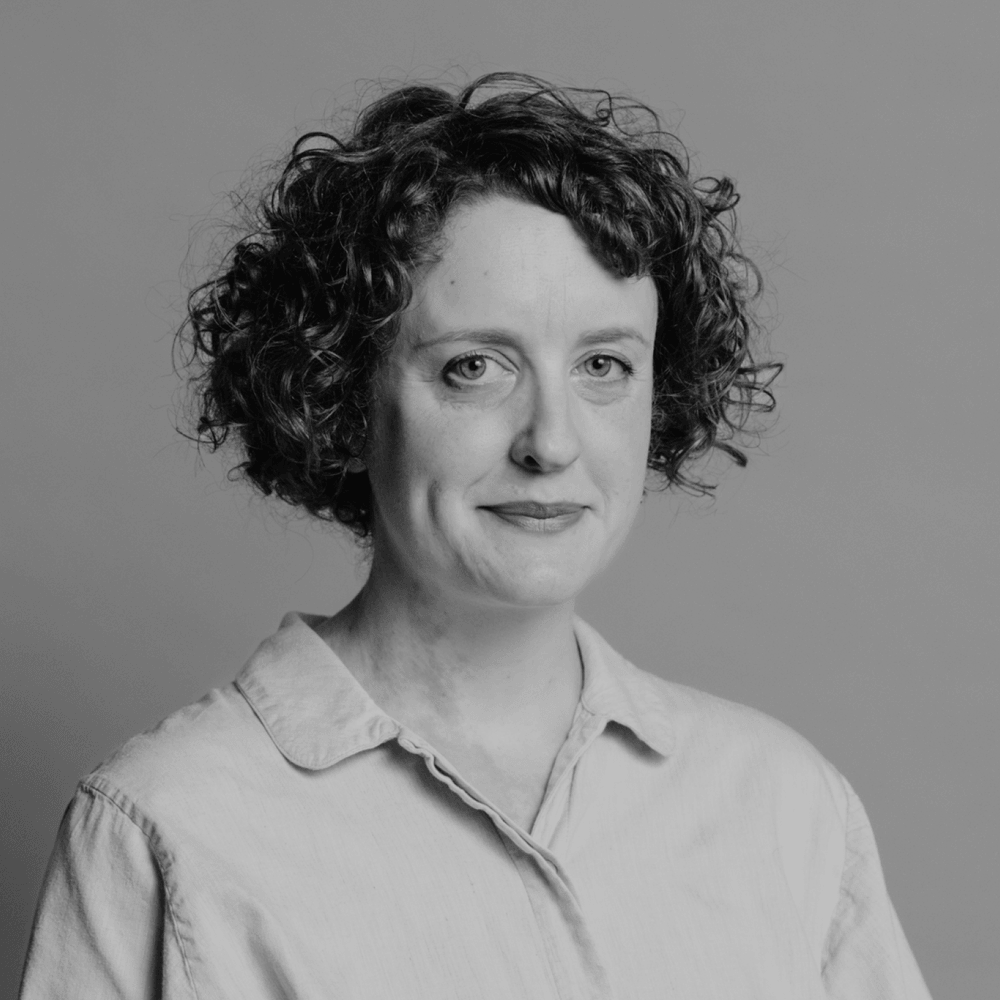 Teri manages the administration for Studio Entertech. With a background in costume, millinery and fashion she has worked at Opera Australia, Anthony Phillips Costume and specializes in detailed embellishment. Having studied Interior Design she has an appreciation for elegant design solutions for spaces and the care that goes into selecting FF&E.
Qualifications & Memberships:
Associate Degree of Interior Design and Decoration, RMIT, 2020
Diploma of Costume, Ultimo TAFE, 2011
If you are a graduate or experienced consultant and would like to work for Studio Entertech, please send us your CV with a brief note explaining why you would like to work for us to careers@entertech.com.au
Graduate/Junior AV and Theatre Consulting Technician
At Studio Entertech, we believe that exceptional performances deserve exceptional venues.
That's why we've dedicated ourselves to creating spaces that champion theatre makers, storytellers and venue operators. Spaces that enable them to perform at their peak. As we move into our new era at Studio Entertech, this commitment remains at the heart of everything we do.
We are building our team's capacity with the addition of this junior role that will grow with our business.  We are looking for an enthusiastic drafting technician who will assist our consulting team with schematics, drafting and development in Revit, Autocad and XtenAV.  If you have a passion for theatre and AV, a history working in theatre and skills in technical and architectural drafting then you would be a great fit for this role.
This is a permanent full-time position located in Melbourne CBD, with a minimum of 3-days per week face-to-face in the office. A part-time role would be considered for the right candidate.
Primary duties include:
Assist with design and documentation related to Studio Entertech projects, including development of standard and detailed drawings
Undertake drafting and documentation in Revit, AutoCAD, XtenAV, Bluebeam, MSOffice and other tools as developed
Research and implement techniques for improving documentation and design efficiency
Maintain standard drawings including blocks, families, templates and styles for projects and advice documentation
Required skills and experience include:
Experience in theatre, events and/or live production
Drafting fundamentals in Revit with 2+ years demonstrated experience and/or formal training.
Working independently, with the confidence to seek clarification and follow-up
Working within a team environment
Highly Regarded skills and experience include:
Training or experience in architectural or engineering fields
Experience in AV schematic drafting
Proficiencies with Bluebeam, Word and Excel
We would encourage you to maintain your connection to the industry and continue to work on productions alongside your work with us. We will provide a level of flexibility with regard to time in lieu, annual leave and unpaid leave in order to carry out industry-based work.
Depending on experience this role will attract a salary of $55,000 – $70,000 plus superannuation.
To apply please respond to careers@entertech.com.au with your CV and a cover letter addressing each of the listed skills and experience.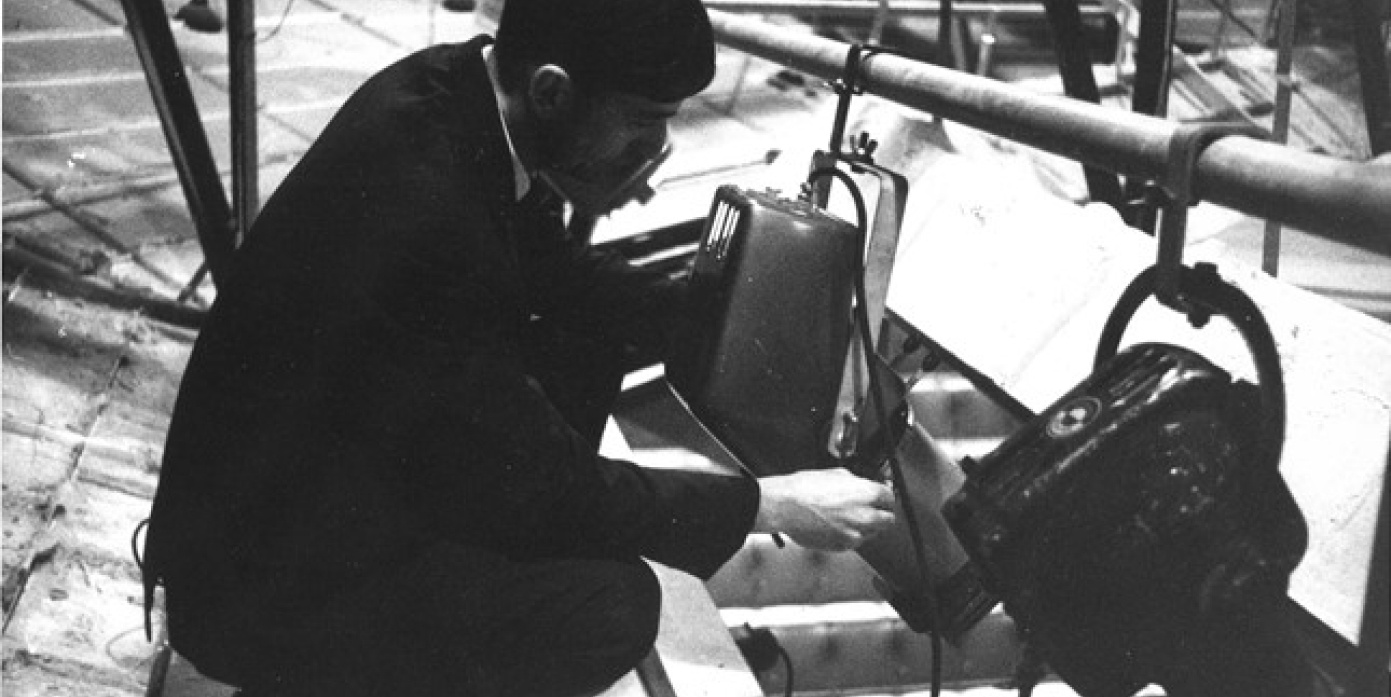 Since 1979 we've been enabling theatre makers, performers, architects, engineers, builders and contractors to do what they do best – create performances that lift people out of their everyday and into the extraordinary.
From the biggest stadiums to beloved local theatres, we focus equally on artistic excellence, operational success and system performance. Our collective experience and passion drive us to make sure every act is seen and heard as clearly as possible.
Today, Studio Entertech is a respected contributor to the performing arts industry and consults on some of the most exciting theatrical design projects in Australia and around the world.
Denis Irving
Denis Irving was the founder of Entertech, which he established in 1979. For over 30 years, Denis pioneered theatre design services for concert halls, theatres and cultural centres.
Prior to forming Entertech, Denis was technical and general manager for Strand Electric and had collaborated on the design of projects such as the Arts Centre, Melbourne; Festival Theatre, Adelaide; Seymour Centre, Sydney and the Suncorp Theatre, Brisbane.
As a consultant, Denis provided design advice to many major projects including the City Recital Hall, Sydney; Sydney Theatre, Walsh Bay; Melbourne Recital Centre and the MTC Theatre Project, Melbourne and the State Theatre Centre, Perth.
Denis passed away in 2008. In his memory, Marshall Day Entertech, in conjunction with Melbourne Theatre Company (MTC) and Victorian College of the Arts (VCA), proudly provide an annual scholarship to a VCA student. Denis believed that the people who work in performance venues are often the best placed to advise on how they should be designed. The annual scholarship has evolved from this notion with an aim of fostering the next generation of theatre designers.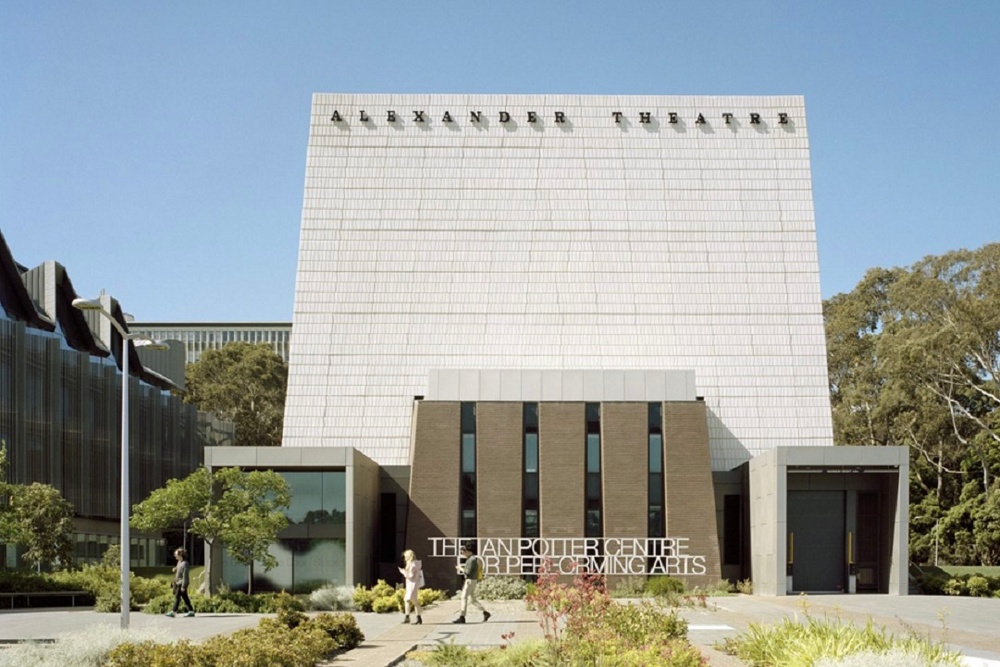 12/09/2023
Backstage: Alexander Theatre
Revitalising a landmark theatre with next-generation technology.
We often work on large-scale projects with long lead times, helping design venues from inception through to opening. 'Backstage' is a recurring space where we can explore those projects in depth, revisiting the technological innovations and design aspects we remember long after we finish the project.
In this edition, we're looking back on the Alexander Theatre which, along with The Count's live music venue  and the David Li Sound Gallery, is part of  The Ian Potter Centre for Performing Arts at Monash University, Clayton Campus.
50 years of the Alexander Theatre
Located 20 kilometres outside of Melbourne's CBD, the Alexander Theatre has brought performing arts to the south east  since 1967. We recently revisited the Alex, as it's lovingly referred to, for the first time since working on an extensive revitalisation project that updated the theatre and created a world-class entertainment precinct in Melbourne's southeast.
View post
8/08/2023
Backstage: St Michael's Performing Arts Centre, St George's
Turning a church into a world-class performance venue
We often work on large-scale projects with long lead times, helping design venues from inception through to opening. 'Backstage' is a recurring space where we can explore those projects in depth, revisiting the technological innovations and design aspects we remember long after we finish the project.
In this edition, we're looking back on our project with St Michael's Grammar School, transforming their heritage-listed St George's church into the Performing Arts Centre, St George's.
Over a century of history
St Michael's is a K-12 co-educational school well-known for its strong performing arts program, with dramas, musicals and dance having been rehearsed in the school's black-box theatre but often performed off-campus. With their program growing, St. Michael's was searching for a venue to expand their performing arts capacity and make the most effective use of their St Kilda campus.
One of the school's oldest spaces is the St George church, which was historically known for choral music. From the 1990s when it was first leased by the School, it was used as a universal rehearsal space, particularly for music within the school.
First built in 1877, the church is almost 150 years old and – while beautiful – had a reputation among staff and students for being quite cold, damp and limited in its use. Starting in 2019, we worked with the school and architects Kneeler Design on a restoration project, including updating the space so that it could better serve the performing arts through the music and drama departments.
Investing in world-class technology
After visiting the Alexander Theatre and experiencing the Active Acoustics system we had installed for the university, St Michael's approached us about the same system for the St George's renovation. We came aboard the project to work with the school's team and find a system that would work with the existing space to meet this cutting-edge vision and create the fantastic outcome they were after.A church, by its nature, is acoustically bright, reverberant, and full of hard surfaces – they're made for acoustic choral music. To get the most out of Active Acoustics would require you to deaden the building by covering every surface – a daunting, if not impossible, task.
Instead, we installed a high-end 'hyper-real' audio system, which allows you to acoustically place elements on stage in three dimensions. Not only left and right, but up and down, back and forward – creating a three-dimensional soundscape on the stage, something that wasn't possible before due to the shape of the building.
Even with all the church's acoustically reflective surfaces, the system allows you to tailor the sound, separate audio objects, and achieve fantastic results every time. The system installed in the Performing Arts Centre, St George's was only the second of its kind to be installed in Australia, and it had never been utilised in an intimate space like this 400-person venue.
View post
28/06/2023
Lessons from over 50 years in the arts industry
After a collective half-century in the arts, we're sharing the lessons we learned along the way.
Here at Studio Entertech, we're fortunate to have a team of passionate arts supporters who have been working in and championing the industry for decades. In fact, when you combine the collective experience of the Studio Entertech team, you're left with over 50 years in numerous roles throughout the arts.
Recently, our partnership to create the VAPAC Industry Development Initiative got us thinking about entry pathways to the industry and the diverting routes people navigate in backstage and technical careers.
With that in mind, below, we asked three members of the Studio Entertech team to reflect on their career in the arts so far, how it informs their approach now, and what they'd like to see change for future generations.
Teresa Redrup, Administration Manager, 17 years in the arts
What made you first want to work in the arts?
I've always been inclined to make things. I was crafty as a kid. I guess initially, it was the glamour, excitement and creativity that I was interested in.
Have you worked many different roles in the arts?
I started out in fashion doing the more intricate hand skills like draping, beading and embroidery for bridal houses or fashion designers doing more couture-style work. I moved into working as a milliner and in costume workrooms as my skill set suited that work.
What's a lesson you've learned over the years?
As my concern about the environment and disconnection between different sections of the community has grown, I view the possibility of sharing stories and creating empathy for others through things like performance to be so important. I felt very shallow in my interest in fashion and costume when I was younger. I didn't think it was as important as work in other industries, but I view it differently now.
What is a change that you'd like to see happen in the industry?
I'd like access to the arts to be easier and for everyone to feel welcome to participate in it, as an audience member or in another way.
View post
1/05/2023
Backstage: Sydney Coliseum Theatre
How emerging technology created a world-class venue in Western Sydney
Here at Studio Entertech we often work on large-scale projects with long lead times, helping design venues from inception all the way through to opening. 'Backstage' is a recurring space where we can explore those projects in depth, revisiting the technological innovations and design aspects that linger in our minds long after the project is finished –first up is the Sydney Coliseum Theatre at West HQ.
A recent trip to Sydney provided the perfect opportunity for us to revisit Sydney Coliseum in person and spend some time with those who run it now. From a mid-construction pivot to installing a game-changing audio system, we look back on a project shaped by adaptability to create a world-class venue in the heart of Western Sydney.
A city on the rise
If Western Sydney was a standalone city, it would be the third largest in Australia. With a fast-growing population of 2.6 million people and rapid economic development, in the next 30 years it will become a completely self-sufficient city.
Such a large population, particularly one still expanding, requires an arts venue that will serve it not just today – but long into the future. That's where the Sydney Coliseum Theatre comes in – a 2,000-seat auditorium launched in 2019 at West HQ, Rooty Hill, designed to be Western Sydney's entertainment heart for decades to come.
The vision was to create an entertainment centre that would become the heart of Western Sydney's arts and culture – something locals could be proud of and that brought audiences from across the region.
A radical pivot
As theatre planning consultants and technical designers of AV, rigging, lighting and sound systems, we were already working on the project when it reached a crucial juncture. Having worked with Cox Architects on the building design since its inception, examination of the business case saw a major shift in the theatre's functional needs in line with the Boards plans to deliver more in entertainment over coming years.
Six months into the construction of the building, the focus shifted to bringing blockbuster musicals and large-scale performances, previously confined to the Sydney CBD, to the west. The decision was made, and suddenly new plans to pivot the theatre's requirements for these unique types of performances got underway.
Designing for the future
With the needs of the theatre dramatically changed, a total rethink of our systems design approach was required. What would a theatre of this size and importance, designed with patron, performer and producer in mind, look like now and – more importantly – into the future? How could we create a truly multipurpose venue, seamlessly hosting a range of performances, from blockbuster musicals to orchestral concerts to reality television tapings?
Working closely with the team at West HQ, we found the answer in what was, at the time, an emerging technology. With a forward-thinking client who was willing to join us on a journey, the opportunity to create a venue at the forefront of change was suddenly born.
At the performance vanguard.
The Sydney Coliseum Theatre became the first major venue in Australia to utilise LED lighting entirely from construction. Although it's standard practice now, the idea was radical during the theatre's design phase in 2016.
View post
22/03/2023
What are 3D and Acoustic Audio systems?
Exploring the new era of audio systems and how new technology is changing performances.
For a long time, most people in audio were using stereo with point source speakers – a speaker on the left and a speaker on the right. As the scale of live performances increased, sound system designers wanted to make it a lot louder. To do this we added more and more speakers, repeatedly, until ended up with what's called the 'wall of sound'. It's essentially a big pile of stacked speakers that make sound louder – but that don't necessarily work very well together. They interfere with each other;
Eventually, the industry started to manipulate how those speakers interacted with each other, attaching computers to process the signals, and creating line arrays to take advantage of the interferences between speakers. With line arrays, you can spread sound much more evenly across a larger audience.
That was decades ago – and it was, essentially, the last time there was any major change to the way big sound systems are made. Until now, that is.
What's the latest advancement in large sound systems?
Line arrays do a great job of making the sound better and more consistent across a large venue, but they don't give you a good sense of where the sound is really coming from. Stereo sound tries to give a sense of an object's location from left to right, creating a 'stereo image'; but even then it doesn't work well in a live venue (it generally feels as if the sound is only coming from the closest speaker to the listener). New technologies address this by letting technicians get much more detailed with sound – in particular, the perceived placement of sound sources – making the overall experience feel richer to the audience. The same hardware structures are also being used in a very different way – to manipulate the audience's acoustic experience of the venue.
The two types of systems that do this go by various names, but we'll call them 3D Spatial Audio systems and Acoustic Enhancement systems. While both use similar processing to manipulate sound, they both have very different outcomes.
View post
21/02/2023
We're proud to support the VAPAC Industry Development Initiative
Addressing chronic skill shortages in the performing arts.
As Australia's longest-running theatre consultancy, Studio Entertech is committed to building a supportive, secure and healthy industry in line with our mission to enable exceptional performances. That's why we're excited to announce our partnership with the Victorian Association of Performing Arts Centres to launch the VAPAC Industry Development Initiative.
This initiative will bring together leaders and stakeholders from across the arts and education sectors, industry professionals and government to address the sector's on-going shortage of technical staff following major workforce disruptions exacerbated by the global pandemic.
View post